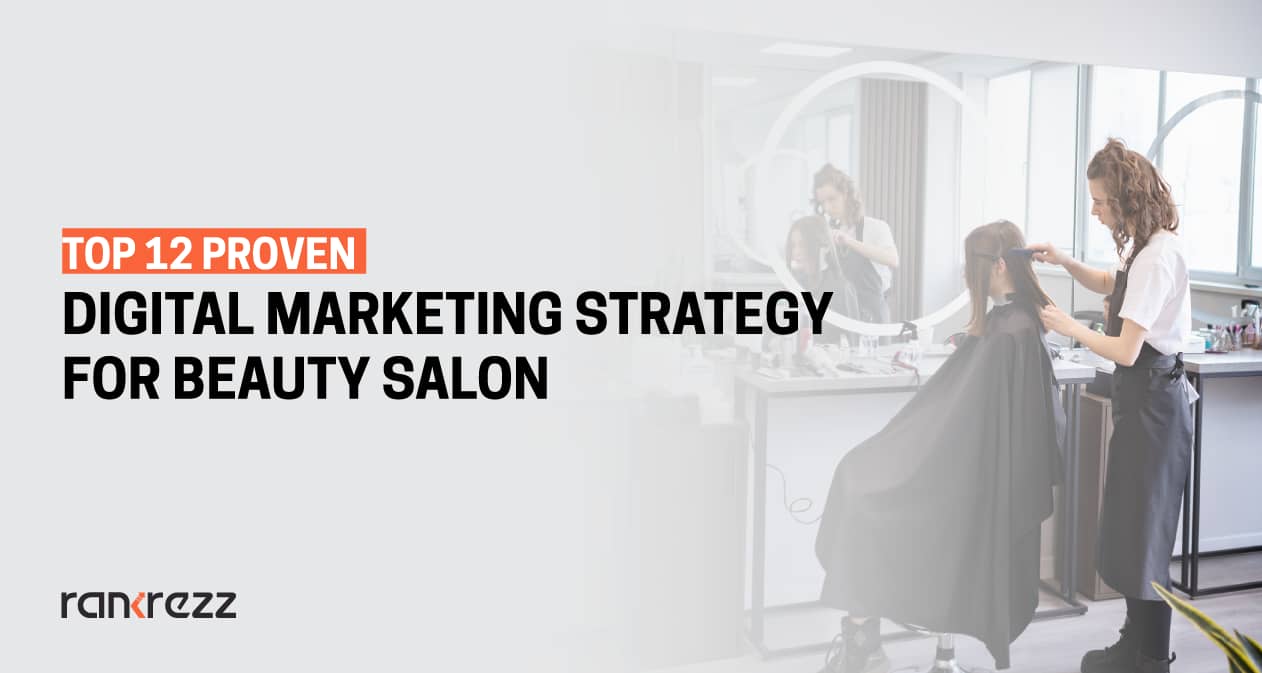 The salon business is highly competitive, and to be successful- it is essential to have a strong Digital Marketing strategy for beauty salons in place. In today's digital age, beauty salons need to be visible and accessible to potential customers where they spend most of their time, which is – online.
Whether it's through search engines, social media, or other digital channels, a comprehensive salon digital marketing strategy can help to reach your target audience, build brand awareness, and drive business growth.
Today we've listed the top marketing strategy for beauty salons that will help you to bring your beauty salon top of the competition. 
Use Social Media to attract more customers to your Salon
The power of social media is nothing new to us. It gives you the most valuable exposure to both local and global audiences without much effort and cost. If you are still considering where to advertise beauty services, this is for you. Social media marketing for salons can be a game changer if you can take advantage of it.  
In social media, you can regularly share updates, services and reviews to increase awareness and provide enough information about your business.
Creating a social media content calendar, using trendy hashtags, sharing industry-related news, and interacting with comments, reviews, and questions will show you are friendly and approachable in business.
This will help to show your business is authentic and create a loyal customer base.
Facebook
Having a Facebook page will give you many advantages while building relationships with you and your potential customers. Consistent posts and updates show that you're always available and accessible, you're up to date with the current trends, and you interact with your clients.
Instagram
Instagram marketing can be a game-changer for your beauty business. If done correctly, it can do wonders for your business. You can use Instagram as it is made for your salon and spa business and generate new clients. 
Optimize your Instagram business account and update your salon profile information today. Regularly post good images of the work you're doing in your salon.
When a customer is going for a new colour or transformational cut, it's the perfect opportunity to show what you and your team can do. Before and after photos attract the most potential customers.
To show up your brand's personality, You can –
Generate visually appealing content, creative updos, new products, upcoming events and offers.
Develop hashtag strategy to increase reach and visibility, manage ad campaigns to reach potential clients and drive sales.
And encourage customer engagement through likes, comments, and shares on Instagram posts. Respond to customer queries and concerns in a timely and professional manner.
Twitter
You can use Twitter to engage with your followers, fellow businesses, and brands. Sharing short and relevant but interesting and trendy information that will position you as an industry leader. 
Engaging with the tweets, responding to the questions, and developing relationships with the audience can bring value in the long run.
Pinterest
Like Instagram, Pinterest is also used mainly by the female audience. It can be a powerful tool to scale your Salon brand. 
You can reuse the visual content created for other platforms here on Pinterest, linking back to your websites, as it can be highly effective and provide long-sustaining organic traffic. Unlike other platforms that provide most of the traffic in the first 24 hours, Pinterest posts can bring traffic for months after posting.
I've seen a 1265% impression over 30 days with just a little more increased activity for a similar business on Pinterest.
Tiktok
In Tiktok, we can showcase your talent in short video tutorials and dive deeper into the process of various services. Audiences tend to trust the brand more when they can preview the salon's skills and results.
With the updated algorithm of Tiktok, it's easier to reach new audiences with little effort from your side. Short videos or reels not only solidify your brand, but it's a great way to engage with your current client base.
If you advertise beauty services on Tiktok, there is much potential to have a strong online presence without any cost of advertising. This platform allows you to encourage your clients to share the results of their sessions online, properly crediting and linking your account to their videos. 
Remember, the more people are drawn to your TikTok account, the more people will land on your website organically.
Whether you're just starting or looking to take your social media marketing to the next level, a well-crafted salon social media plan can help you reach your target audience and drive more leads and sales for your business.
SEO Content Marketing (Like Blog Posting)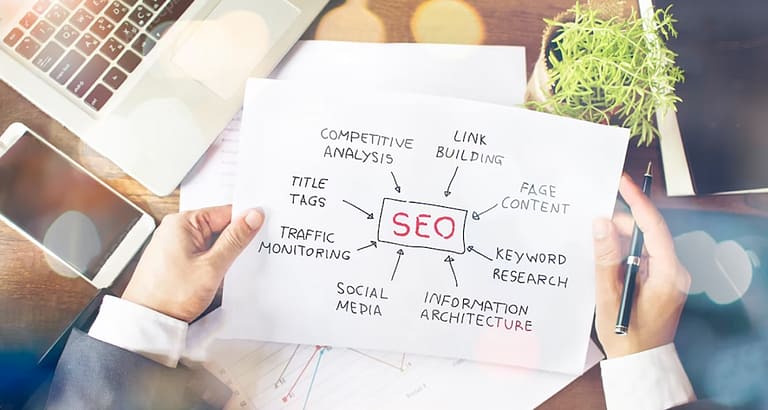 Blogging can be one of the best marketing strategies for your Beauty business, where you can share information with the audience about your products, services, and how they work, including various beauty and health tips. 
It may take time and effort, but surely it brings excellent ROI. Blog content marketing helps convert your audience into customers and improves your website's SEO results. 
The more traffic you get, the more potential customers for your products and services! Increasing your SEO will put your higher up in google searches, and you'll have a better chance of people finding you. 
However, it will create a space to establish yourself as an expert in your industry, leading the potential clients to be ensured they are in good hands.
Google Business Profile Optimization For Local SEO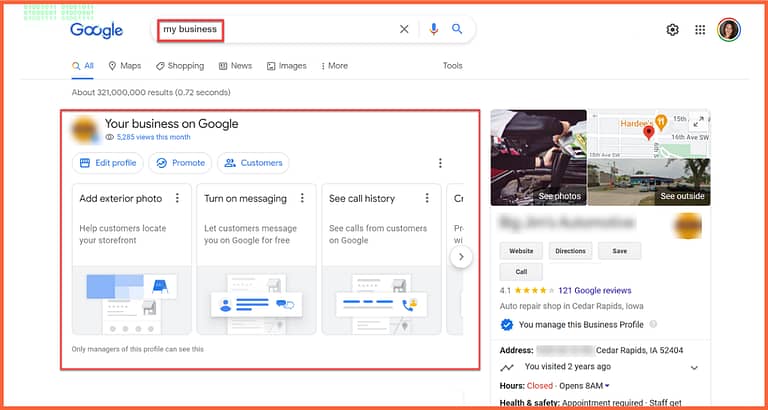 Listing your salon on your google business profile will help to boost local SEO and rank in the Google local pack, which generally gets placed at the top before organic search results. 
Your profile needs to be updated with accurate information and optimized to rank on top of the local pack.
Get optimize your business profile, add SEO-optimized blogs and keywords, the website's page linkup, and Enable Chat and Appointment Booking features to get more organic leads for your salon and spa.
Social Media Marketing & Advertising Strategy
In the beauty industry, social media marketing and advertising are key to gaining audience attention and converting them into customers. 
Facebook Ads
Create and manage a Facebook Ad campaign that will be visually appealing and engaging to reach a large audience. These ads must be well-researched and customized based on demographic, interests, behaviour, age, gender, locations and many more to reach the targeted audiences who can be your potential customer.
Google Ads
Google Ads are one of the most affordable ways to reach the targeted audience searching for something relevant to your business. The traffic you get from Google search engines will be highly qualified because they search for what you offer.
Here, you can create and manage Google Adwords campaigns with the best keywords for you to target specific audiences based on demographics, location, and interests.
Influencer Marketing
Influencer Marketing can be your next biggest social media marketing for salons. Do you know 94% of salons and spas that have used influencer marketing say it is effective and delivers 11 times higher return on investment than any other form of social media marketing for salons? And –
"It is expected that the global influencers marketing platform is expected to grow to 24.1 billion by 2025."
Incorporating influencer marketing as a part of the overall marketing strategy for beauty salons is a smart move for businesses looking to stay ahead of the curve and drive more business through their doors.
Because when your target audience comes across a post from someone they trust or follow, their opinion is more likely to be taken seriously than if it came directly from a salon or spa.
When executed properly, influencer marketing can significantly increase appointments booked for your beauty salon.
Online Contest
Running online content can drive traffic to your website and promote your salon. It's a great way to create hype and brand awareness.
Developing creative and engaging online content on various social media platforms like- Twitter, Facebook, Instagram, Pinterest, Referral Candy, etc., can give you engagement you never think of. 
Keep up with the trends.
In the fast-paced world of beauty and wellness, salons need to stay ahead of the curve and keep up with the latest trends. One way to do this is through a solid social media marketing plan for salons.
You should also keep an eye on the latest beauty and wellness trends, such as the use of natural and organic products, eco-friendly practices, and the importance of self-care.
By incorporating these trends into your salon social media plan, you can demonstrate your commitment to providing the best services and products to your customers, and stay ahead of the competition.
Keeping up with the latest trends and having a solid social media marketing plan for salons is essential for beauty businesses looking to stay relevant and grow their online presence.
Promote Your Reviews On Various Platforms.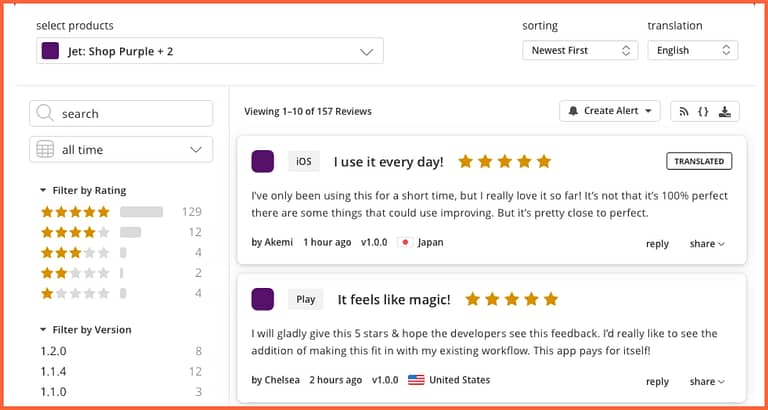 Positive reviews are very crucial for the beauty salon business. It helps to build credibility and trust and boosts SEO performance. But as there are many platforms, managing them is difficult. 
"A whopping 97% of B2B consumers say that they rely on testimonials and reviews. "
You can manage all your reviews and utilize them to grow your business. Collecting your customer reviews and sharing them on various social media platforms effectively can build your authenticity and trust the potential customers and give a clear concept of your salon business. 
Participate In Online Forums And Communities.
Need unique marketing ideas for salon? Participating in online communities and forums can be a great one. 
Online forums and communities offer an excellent opportunity to market your salon. There are many forums that serve all beauty-related, including tips and tricks, proper techniques, and more.
Participating in these forums, answering questions and offering assistance is a great way to engage with a large niche audience.
Answer questions on these boards promptly and ensure that any information or advice you provide is valuable and accurate. Offer other people in the community assistance as well when they need it!
Use Facebook Ads Remarketing
How many customers have you got from your website? Facebook ads Remarketing can help to reach that audience who once visited your website and can be your potential customers. 
You can Identify those visitors through Facebook's tracking pixel and run an ad retargeting them. You can even generate LAL (Look alike audiences), increasing the chances of converting them into your customers. 
Video Marketing Strategy
Video marketing is a powerful tool to promote your salon business to a new audience. It is the most cost-effective and helps increase engagement and improve brand awareness with a higher conversion rate. 
As a marketing expert, I believe video marketing is a must-have for any salon business looking to succeed in today's competitive marketplace. You should create engaging video content showcasing your services and products to the targeted audience. 
Run SMS Marketing Campaign
SMS marketing campaigns can be the best way to reach as many people as possible.  Not only does it offer great value for money, but it can also be used to provide real-time updates on sales, discounts and offers. 
Optimize smart, effective SMS campaigns for your salon and spa business to your customers about discounts and offers and keep them updated on your products and services.
Conclusion
Creating an effective digital marketing strategy for beauty salons is crucial in today's digital landscape. By incorporating the right digital marketing channels and tactics, beauty salons can not only increase their online visibility, but also reach a wider audience, enhance brand awareness, and drive more traffic and sales.
At Rankrezz, a global digital marketing agency, we understand the importance of having a well-crafted digital marketing strategy for beauty salons. With our extensive experience in developing and executing successful digital marketing strategies, we can help your beauty salon take advantage of the numerous opportunities offered by digital marketing to achieve its business objectives.
Get in touch with us today, and let us help you achieve your digital marketing goals for your beauty salon!