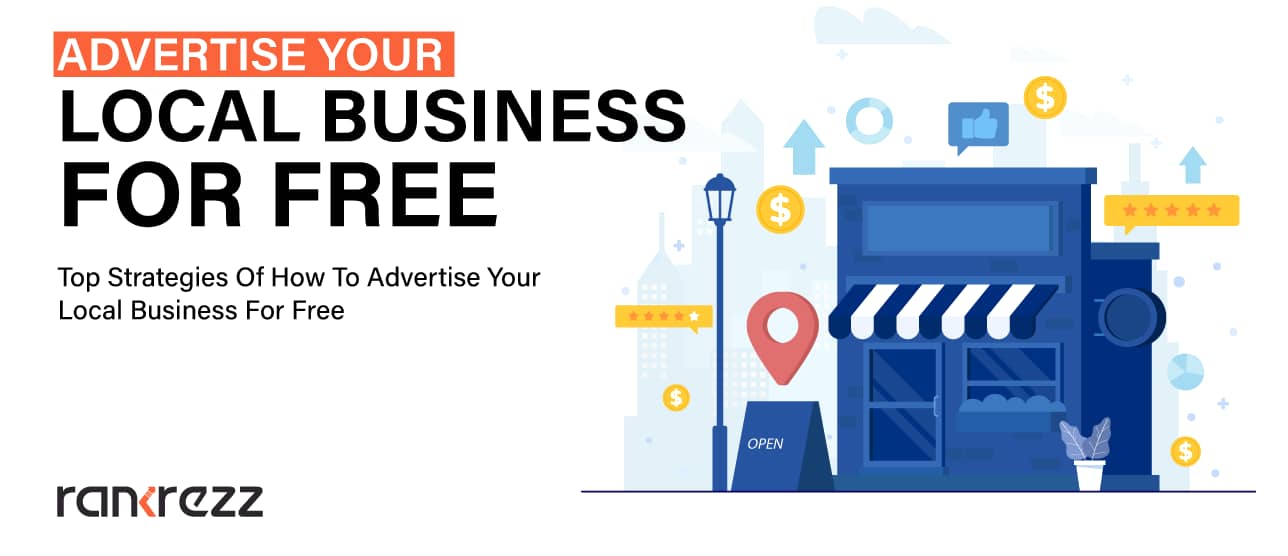 As a local business owner, reaching more customers and driving sales might be your primary concern. You may be searching for how to advertise your business locally for free. In fact, most of our clients who run a local business face some common issues like-
Lack of time and budget 
Not getting enough customers
Ineffective online Presence 
how to advertise your local business for free and….
As a small business owner, competing with bigger corporations with a bigger marketing budget can be challenging. But that doesn't mean you will give up on promoting your business.
Here, we will share some cost-effective and free ways to advertise your local business and attract more customers. 
These tips will help you get noticed and stand out in your local market, whether you are just starting out or looking to expand your customer base. So, let's dive in.
How to advertise your local business for free?
You might be wondering if there is anything like free advertising. The answer is –yes.
If you have a small business and don't have enough budget, it's ok not going with $10,000 for an email marketing campaign or $200,000 for a 20-second tv commercial. There are many ways to advertise your business for free.
Create a Google My Business Listing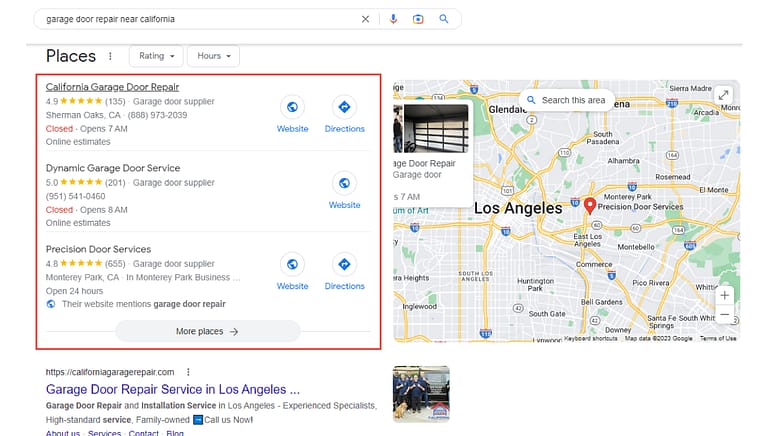 Google My Business is a free tool that allows you to manage your business's online presence across Google, including search and maps. It helps your business to appear on the first page of local searches. 
With GMB posts, you can publish updates, offers, products, and services, on your Google Business profile. The biggest benefit of GBP is it lets you advertise your brand, products, services, sales, offers, and many more –just free of cost. 
Social media engagement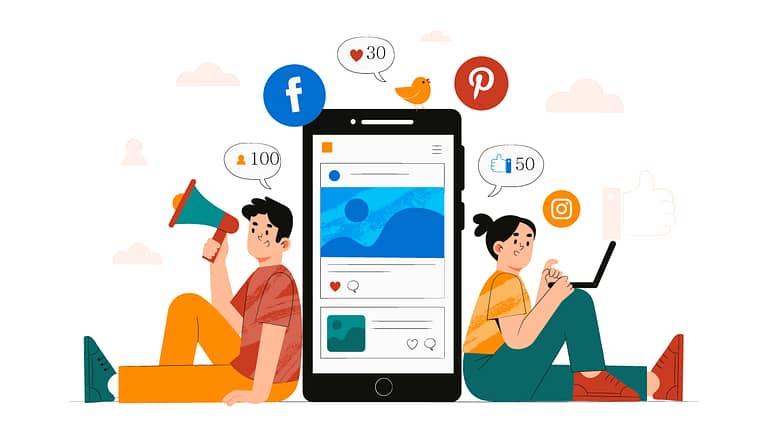 Social media platforms are a great tool to reach your target audience for free. Create social media accounts for your business and post regularly. You can share photos, videos, promotions, and updates about your business.
You can engage with your followers by responding to comments and messages. This will help you build a loyal following and attract new customers. Make a strong social media presence by consistently posting relevant, engaging content and building an online community.
Participant relevant communities
Be active in the relevant communities, both online and offline. Attending local events is a great way to network and promote your business. You can set up a booth or hand out flyers and business cards.
If you are active in different relevant communities, participate in conversations, and help others, this will give you free organic advertising for your brand and allow you to explore more ways how to advertise in your local community.
Create a Blog
Creating a blog for your business is a great way to share your expertise and provide value to your customers. You can write about topics related to your business and share tips and advice. This will help you establish yourself as an authority in the industry and attract new customers.
Video Marketing
Make videos of your works, allowing your audience to relate to your business. It lets you show off your team members and your brand's unique personality to the local audiences.
Manage Customer Review
Reviews give you an opportunity to connect with online customers and gain their trust. When customers see your positive reviews and how you engage with those, they tend to trust you even more and feel confident about you.
Join online communities
Joining online communities and relevant groups are one of the best ways of networking and engaging with potential customers. It helps to build your brand reputation and solid connection with the relevant audience.
Top 10 Strategies Of How To Advertise In Your Local Community
Now that you've tried some effective ways to advertise your business for free, it's worth considering the benefits of paid advertising. 
Whether you go for free advertising or paid, your ultimate goal is to reach more and more audiences in a short period of time, within a low budget and effort.
While free advertising can be a great starting point for local businesses, paid advertising can take your business to the next level.
At RankRezz, we have helped many local businesses succeed through paid advertising. Here are some of the best-paid advertising strategies to promote local businesses that we recommend:
Local Listings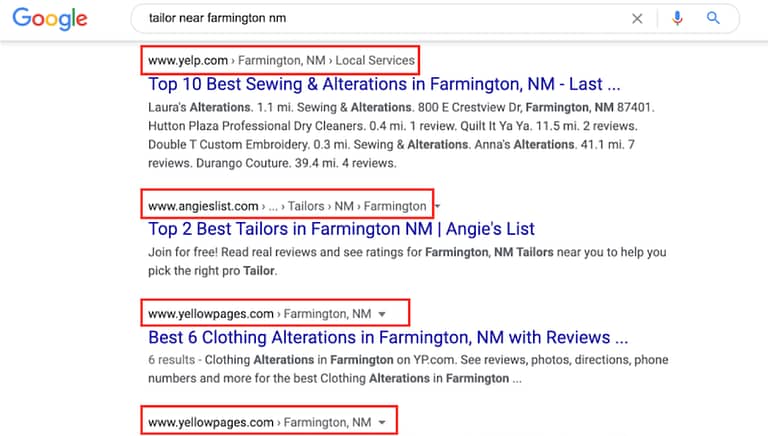 Local listings are online directories that list businesses in a specific geographic area. By listing your business on these directories, you can increase your online visibility and make it easier for local customers to find you.
Local listings are online directories that list local businesses, along with their contact information and reviews. These directories are a critical part of local SEO for small businesses and can help your business get found by local consumers who are searching for products or services in your area.
To get started with local listings, you'll need to create a listing for your business on popular directories like Google My Business, Yelp, and Yellow Pages. Be sure to optimize your listings with relevant keywords, photos, and business information to improve your chances of appearing in local search results.
Content Marketing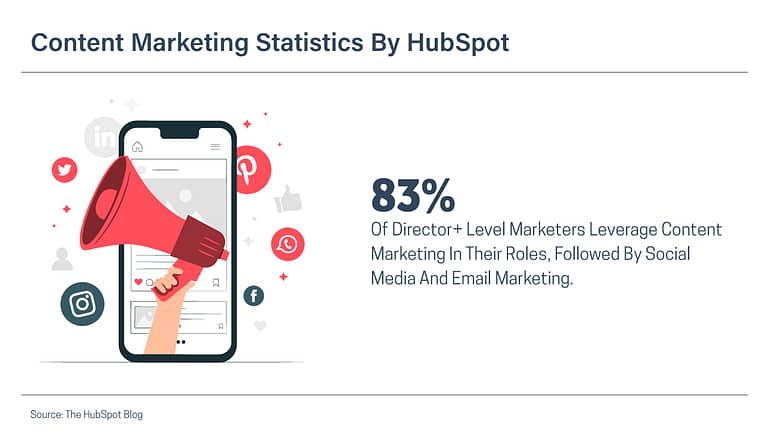 Content marketing is an effective marketing tool to drive sales to your website. It can bring visitors from all over the world, where you can easily make your local business promotion.
By creating and distributing valuable content that educates, inspires, or entertains your target audience, you can establish your brand as a leader and build trust with potential customers.
Content marketing is highly targeted. By creating content that addresses the specific needs and interests of your local audience, you can attract the right people to your business and increase your chances of conversion.
Social media marketing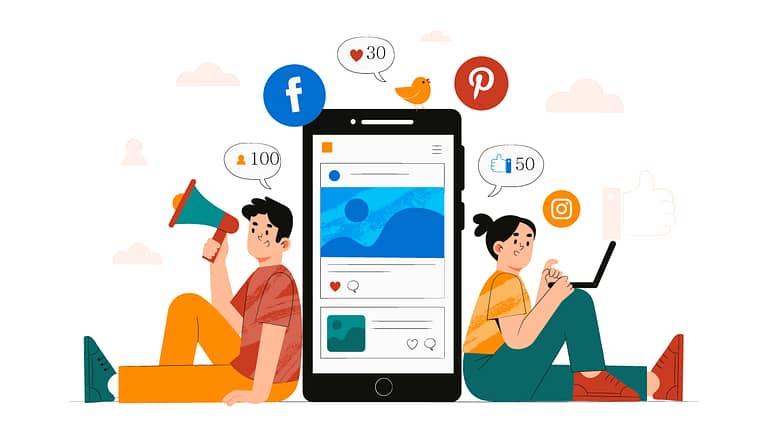 If you are looking for ways to promote your brand locally and increase your Online Presence? One effective way to do this is through social media marketing!
It is a powerful tool for businesses advertising their products or services locally.
In fact, according to recent statistics, over 80% of consumers do their product research and services using social media before making a purchase decision. 
By creating a strong social media presence, you can reach your target audience where they are already spending their time and increase your chances of converting.
Website
If you're looking to advertise your business locally, one essential tool that you should consider is a website. In today's digital age, having a website is essential for any business wanting to establish a strong online presence and attract new customers.
But why do you need a website as a part of local advertising?
Because –
Strong Online Presence
credible and trustworthy by potential customers
Cost-Effective
24/7 Availability
targeting advertising efforts more effectively
Direct mail campaign
When you are considering how to advertise in your local community, don't underestimate traditional marketing strategies. It's been a long time since a direct email campaign, but it's still highly effective.
Direct mail campaigns are a tried and true method of advertising your business locally. They involve sending physical promotional materials, such as postcards or brochures, directly to potential customers' mailboxes. 
Direct mail campaigns can be more cost-effective than other traditional advertising methods like television or print, making them a great option for small businesses with limited advertising budgets.
Use locally targeted ads
Thinking how ads can help you with your local business?? Including digital ads targeted to local audiences lets you reach those you couldn't reach otherwise. When you run digital ads, you can reach a vast audience, boost your exposure, and strengthen your brand, where your key clientele resides.
You can target the relevant audience through search engine marketing (SEM), where ads are displayed at the top of local search engine results. 
By selecting specific criteria such as target audience and relevant keywords, businesses can ensure that their ads appear prominently when local customers search for their products or services.
Email Marketing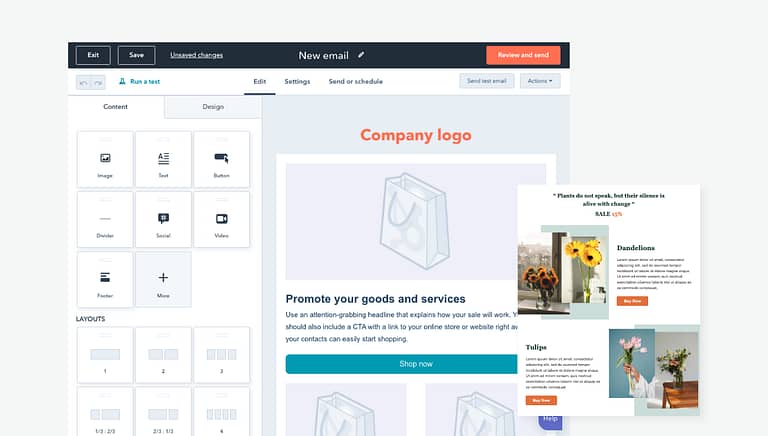 Email marketing isn't something new but a highly effective form of local advertising. According to recent statistics, email has an average ROI of $42 for every $1 spent, making it one of the most cost-effective methods of advertising available.
Nearly 60% of consumers have said that email marketing influences their purchasing decisions. You can build brand loyalty and drive sales by sending targeted emails with relevant content, special offers, and promotions.
With email marketing, you can track and measure the performance of your campaigns, which allows you to adjust your strategy and improve your results over time. Through A/B testing and analytics, you can identify what types of emails are most effective and which ones are not resonating with your audience.
Email marketing can be a highly personalized advertising method, allowing you to segment your audience based on location, interests, and buying habits.
But remember, before using email marketing, you must have an email list that you have collected from your customers and locals of your area who can be your potential customers.
By delivering content tailored to your customer's specific needs and preferences, you can increase the chances of conversion and build lasting relationships with your customers.
Getting Involved in Local Community
If you are looking for organic advertising to promote local businesses, participating in the community is one of them.
Participating in local events and initiatives can increase your brand visibility and build strong relationships with potential customers. You can do this in several ways, such as sponsoring local sports teams or community events, participating in charity drives or volunteer work, or even just attending local networking events.
You can build a positive reputation and increase brand awareness by demonstrating your commitment to the local community and supporting causes that matter to your potential customers.
Even being involved in the community can help you stay up-to-date on local trends and needs, allowing you to tailor your products or services to meet the needs of your customers better.
Flyers and Brochures
Flyers and brochures are a great way to advertise your business locally. These materials can be distributed at local events or in public spaces such as libraries or community centers, allowing you to reach a wider audience.
Creating eye-catching designs and compelling calls to action can encourage potential customers to visit your business and learn more about your products or services.
You can use flyers and brochures to highlight special promotions or discounts, further incentivizing customers to take action.
While these materials may seem old-fashioned compared to digital marketing methods, they can still be a highly effective way to advertise locally and engage with your target audience tangibly and memorably.
Partner with local influencers
Do you know that Influencer Marketing Industry Reached $16.4B in 2022? There is no way you can deny the impact of influencer marketing on promoting your local business. 
By partnering with local influencers in your industry, you can tap into their engaged and loyal audiences and increase your brand awareness. 
You can create sponsored content that features your business, and these influencers can promote your products or services to their followers in an authentic and relatable way.
This can result in increased traffic to your business and a boost in sales. When selecting an influencer, it is important to choose someone who aligns with your brand values and target audience and who has a strong and engaged following in your local area.
Referral Promotion
Referral promotions are an affordable way to advertise your business locally. By encouraging your satisfied customers to refer their friends and family to your business, you can increase your customer base and generate new business.
You can do this in many ways, such as by offering discounts or rewards to customers who refer new business or by creating a loyalty program that rewards frequent customers.
Referral promotions can be a powerful way to build a community of satisfied customers who are invested in your business and willing to spread the word about your products or services.
Conclusion
Advertising your local business doesn't have to kill your budget. By taking advantage of free or low-cost marketing methods, you can increase your visibility and attract more customers to your business. 
At Rankrezz, we understand the importance of effective local advertising and offer a range of marketing services to help businesses of all sizes connect with their target audience and grow their customer base.
Contact us now to learn more about our services and how we can help you achieve your marketing goals.
FAQs
Is it really possible to advertise my business locally for free?
Yes, there are various cost-effective methods and online platforms that allow you to promote your business locally without spending money.
What are some effective online platforms for free local advertising?
Google My Business, social media platforms (Facebook, Instagram, Twitter), local online directories, and community forums are great options.
How can I optimize my business listings for better local visibility?
Ensure your business information is accurate and up-to-date, include relevant keywords, add high-quality images, and encourage positive reviews.
Are there any creative offline marketing strategies that don't require a budget?
Yes, you can engage in community events, collaborate with other local businesses, distribute flyers, and leverage word-of-mouth referrals to increase visibility.
How can social media play a significant role in boosting B2B visibility within the local market?
Social media platforms allow you to engage with the local audience, showcase expertise, share valuable content, and build brand credibility.