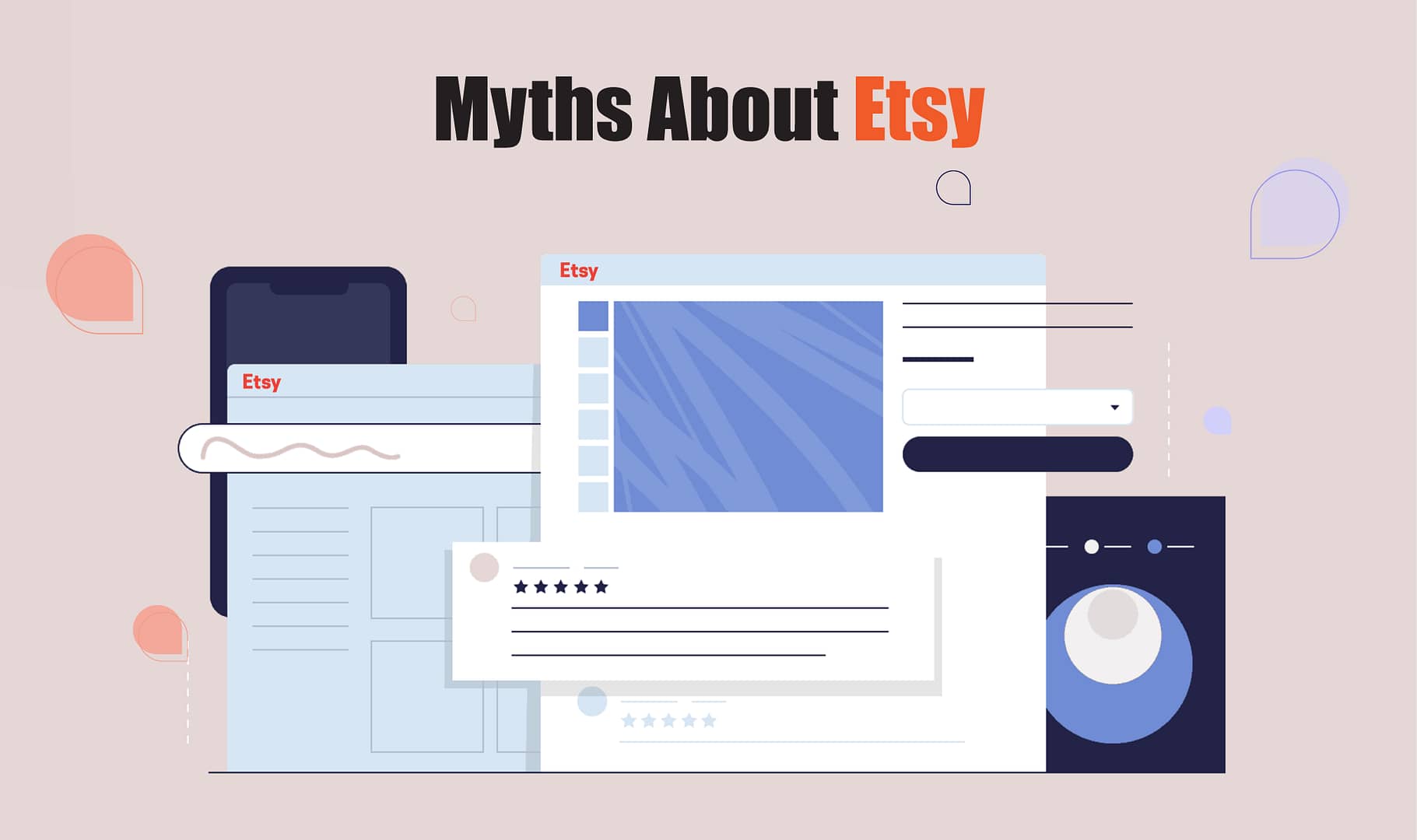 If you are an Etsy seller, it can be quite overwhelming to think about taking your business to the next level by building a personal brand and creating your own website.
Keeping up with new trends, dealing with competition, and understanding the digital world might seem like an uphill task.
In this article, we've figured out the top myths Etsy sellers hear about building their own brand and website and why it is important for them to take action now!
What Is Etsy, And How Can Having Your Own Brand Help You To Succeed?
Etsy is an online marketplace that allows people to sell homemade, vintage, or unique items. It's a great platform for creative entrepreneurs to sell their products online.
It is also a very competitive marketplace. To stand out from the crowd and be successful on Etsy, it's important to have your own brand. Having your own website for your Etsy business is the best way to build a strong brand presence online.
Your website will allow you to share more information about your products and brand story with potential customers. You'll also be able to connect with customers outside of Etsy through social media and email marketing.
And having a website will give you more control over your customer experience and branding.
So if you're serious about making your Etsy business a success, investing in a brand and website is essential.
Myths Etsy Sellers Might Hear About Building Their Own Brand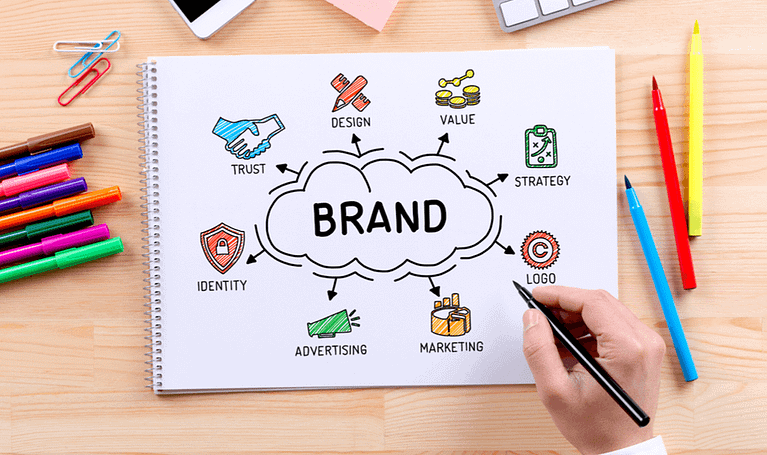 You might have heard that you don't need a brand or website if you're selling on Etsy. After all, Etsy is a huge marketplace with millions of buyers, so why not just take advantage of that and let Etsy do the marketing for you?
Wrong!!!
If you're serious about making a living (or even just some extra money) from selling on Etsy, you need to have your own brand and website. This's why–
It adds professionalism and credibility.
Having your own branded website shows you're a serious business owner, not just someone dabbling in crafts. It makes you look more credible and professional, encouraging buyers to purchase from you over other sellers who don't have their own branding.
It gives you more control over your business.
When you have your own website, you control how people find out about your products and what they see when they land on your site. With Etsy, you're at the mercy of their algorithm changes and interface design tweaks — none of which are under your control.
It allows you to build a relationship with your customers.
Your website is a great platform for building relationships with your customers through email newsletters, blog posts, or social media interactions. This is extremely important if you want to create repeat customers and evangelists for your business. On Etsy, there's no easy way to stay in touch with.
Benefits of Creating a Brand and Website for Etsy Sellers
There are many benefits to creating a brand and website for Etsy sellers. One benefit is that it gives the seller a more professional image. This can help attract more buyers and make the seller seem more credible.
Another benefit is that it can help the seller stand out from the competition. With so many sellers on Etsy, it cannot be easy to stand out. A branded website can help the seller's products stand out and be more visible to potential buyers.
Finally, having a website can give the seller more control over their business. They can showcase their products in the way they want without being constrained by Etsy's rules and guidelines.
Steps to Set Up Your Own Brand and Website
Assuming you've already got your product and business idea ready, you need to follow a few key steps to set up your own brand and website.
Do some market research and competitor analysis. This will help you determine what kind of branding and messaging will resonate with your target audience and what sort of website design will best fit your products and services.
Choose a domain name for your website that reflects your brand and is easy for customers to remember. When you have your domain name, you can set up hosting for your website and start building out the site itself.
Make sure your website is optimized for search engine ranking by including relevant keywords in the content and meta tags and making sure the site is easily navigable.
Incorporate social media into your website and promote your brand across all channels. Give customers an easy way to connect with you online, and interact with them regularly to build relationships.
Stay active on your website and keep adding new content regularly — this will help bring customers back to the site and also help improve your search engine ranking over time.
Tips for Managing Your Brand and Website
As an Etsy seller, it's important to realize that your brand and website are two of your most valuable marketing assets. Here are some tips for managing your brand and website so that they work together to attract and convert more customers:
Keep your branding consistent across all channels. Your branding should be evident in everything from the colors and fonts you use on your website and marketing materials to how you answer customer questions and represent yourself online.
Make sure your website is designed to showcase your products and brand in the best light possible. Prospective customers should be able to easily navigate your site and get a clear idea of what you offer within seconds of landing on your home page.
Use social media to drive traffic to your website and increase brand awareness. But don't stop there. Make sure that every potential interaction customers have with your brand (whether it's on social media, in person, or on your website) is positive and reinforces why they should buy from you.
Stay up-to-date on the latest web design trends and best practices. Your website should always be fresh, relevant, and reflect current trends in design And functionality to keep people engaged.
Pay attention to the details. From the photos, you use on your site to how you package and ship your products. Every detail matters when creating a successful brand experience for customers.
Why Do Etsy Sellers Need to Have Their Own Brand and Website?
When you sell on Etsy, you are selling through a powerful marketplace that helps connect you with millions of potential customers.
However, while Etsy is a great platform for getting your products in front of a large audience, it's important to remember that you are ultimately responsible for your own success.
One of the best ways to ensure long-term success as an Etsy seller is to build your own brand and website. By having your own branded website, you can control the customer experience from start to finish and make sure that buyers have all the information they need about your products and business.
Additionally, having a website allows you to capture customer emails and build a marketing list that you can use to drive traffic back to your Etsy shop.
Conclusion
Building a brand and website is one of the best investments you can make as an Etsy seller. Not only will it help you stand out from the competition, but it will also give you more control over your business and allow you to build lasting relationships with customers.
It can take your Etsy business to the next level and build a successful and sustainable online business.
So, if you don't have already, it's time to start thinking about your brand and website and take your Etsy shop to the next level!